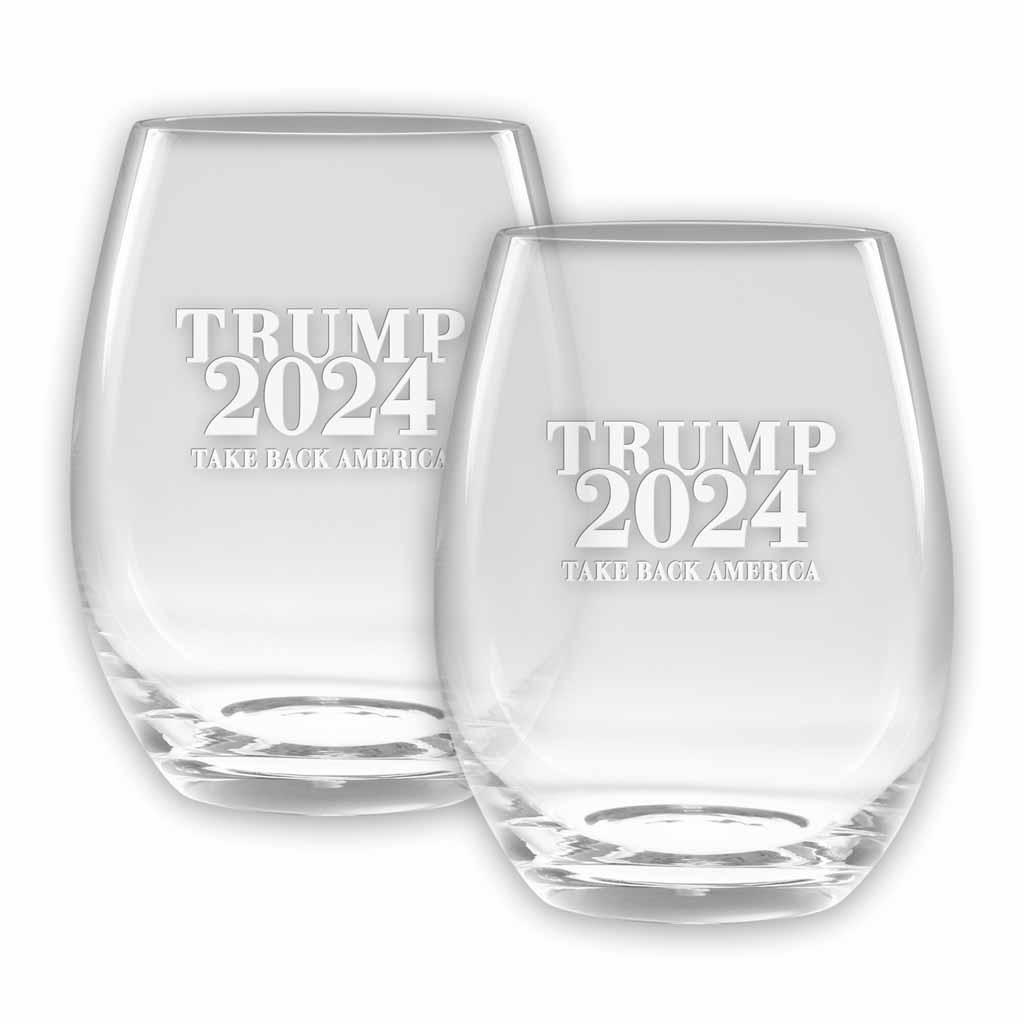 Trump 2024 Stemless Wine Glasses (set of 2)
Trump 2024 - Take Back America! Show you support President Trump with these deep etched 15.25oz. collectable glasses (set of 2). Dishwasher safe.

---
Share this Product
I respect Donald J. Trimp
I hope to get my rights restored. I am seeking to get my CAM license this year. I am an ex convict, thst knows doing the right thing is the only way. I was mis-guided for years, but so wish I could vote for Donald J. Trump I know he cares. Truly cares where are country is headed. I decided many years ago to be part of the solution not part of the problem. I want to write him, but nervous to help me. I was nieve and thought a doctor was truly in love needless to say it lead to my current never ending leagal troubles. Please help
Beautiful Glasses
The glasses are high quality, and we are very pleased with them. The shipping was quick too! Hoping to toast Trump's reelection in November!
Stemless wine glass set
These are great....just like President Trump!
Wine glasses
Love my stemless wine glasses. I enjoy my dinner wine with 1 each day. Look very classy.
Wine Glasses
Great wine glasses. Have had lots of compliments and well deserved.
---
More from this collection